The AMCA Annual Meeting is the premier education and networking event for researchers, educators, vector control professionals, industry representatives, and students in mosquito control. Every year since 1935, hundreds gather to hear the latest research, share ideas, and form collaborations. Our educational sessions and exhibit hall help to put attendees on the cutting edge of this ever-expanding field!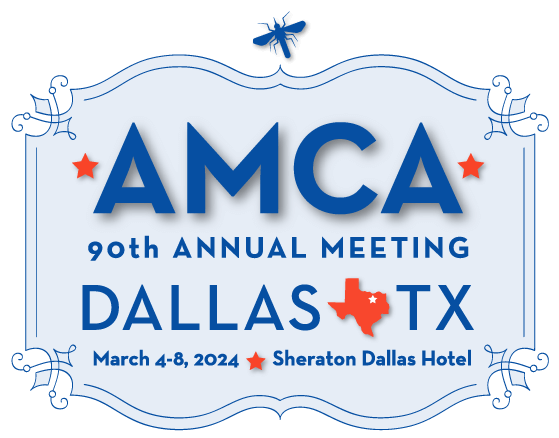 Each year the Annual AMCA Washington Conference draws more than one hundred AMCA members met to discuss issues that can only be resolved at the Federal level.  The Washington Conference is geared towards those US AMCA members concerned with the impacts of the decisions the federal government makes that have an effect on mosquito control and public health pesticides.
AMCA provides real-time, live online learning through webinars. Subject matter experts discuss hot-topics in the mosquito and vector control industry. Webinars are free for AMCA members. Non-members may access the live webinars for a nominal registration fee. Each webinar is one-hour in length.
Each year the week of June 26 is declared National Mosquito Control Awareness week by the American Mosquito Control Association. AMCA's "Mosquito Week" educates the general public about the significance of mosquitoes in their daily lives and the important service provided by mosquito control workers throughout the United States and worldwide.