The American Mosquito Control Association strives to educate our members and the public through our many publications. Whether it is biweekly e-newsletters, the Journal of the American Mosquito Control Association, WingBeats, or the AMCA Quarterly Newsletter, AMCA publications are the leading authority in setting the standard of care for protecting public and environmental health through knowledge and advocacy in vector management.
Journal of the American Mosquito Control Association - JAMCA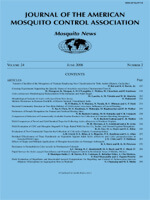 JAMCA is an open-access journal publishing four issues online each year'; additional articles are available for early access. The journal provides research on mosquito control such as methodology, new technologies, innovative outreach and public education activities, vector behavior that affects the efficacy of mosquito control operations, the impact of policies of other agencies on mosquito control, and more.
Click the link below for all current journals, how to contribute an article and an archive of journal articles from 2018 to today.
Issues published from 2005-2017 will continue to be offered to members only through BioOne. Issues published from 1969-2004 will still be offered to members only through Biodiversity Heritage Library.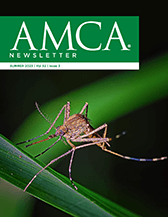 The quarterly AMCA Newsletter is a member-only publication highlighting the news of the associations, regional news from our membership, updates from the President and Technical Advisor, and more.
AMCA members receive the Newsletter via email each quarter, the archives for the newsletter can be found at the link below.
Members may submit articles to the Newsletter Editor for submission. Check out the most recent issue for more details and submission deadlines for the next issue.
Keep up to date with everything AMCA each quarter.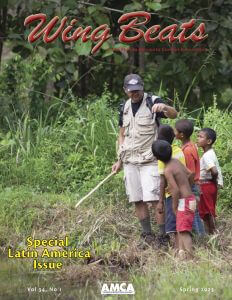 Wing Beats is an operational trade magazine, published quarterly by the Florida Mosquito Control Association (FMCA). AMCA members receive each issue of Wing Beats as a member benefit.
Wing Beats' goal is to keep interested parties, particularly those in operations, informed on matters as they relate to mosquito control and to disseminate information to help educate and raise the level of the mosquito control profession both nationwide and internationally.
Find the archives of Wing Beats as well as how to place a submission at the link below.